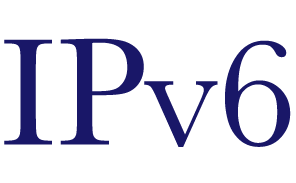 As per previous posts and discussions, my project to develop npd6Â (Neighbor Proxy Daemon 6) is now advancing very rapidly.
If you have a Linux gateway router terminating your ISP feed supporting IPv6, this may be just what you need. To summarise the problem it solves: your ISP has given you an /64 (or some other size) IPv6 prefix, with the last 64 bits (or whatever) entirely for your own use on a private-side of the network. The IPv6 addresses in use by your own devices may well not even be known to you – it's possible that you use DHCP6 to statically pre-allocate them (yuck!) or more likely you are using radvd on the gateway to advertise the ISP-supplied IPv6 prefix and let the devices themselves choose what they wish to tag on to that. It may be vaguely predictable (based upon the device's Ethernet MAC address) or totally unpredictable (as per the Windows 7 box I looked at the other day!)
For these devices to be able to reach the outside IPv6 world, there is a good chance that your ISP will use the ICMP6 Neighbor Solicitation mechanism – and your gateway needs to play along. Other articles on this site go into painful details about this mechanism, so let's sum it up as: in a very vaguely similar way to IPv4 ARPs, a device may receive an IPv6 Neighbor Solicitation for a specific global address and, if it knows how to reach it, respond with a Neighbor Advertisement. So for example, your ISP has given you the global prefix:
AAAA:AAAA:AAAA:AAAA:
and your home devices thus all end up with addresses using this prefix plus a variable suffix, of the form:
AAAA:AAAA:AAAA:AAAA:BBBB:BBBB:BBBB:BBBB
So the Windows workstation which has chosen the 128-bit global address AAAA:AAAA:AAAA:AAAA:BBBB:BBBB:BBBB:BBBB tries to connect to ipv6.google.com. Out goes the connection, and when the response comes back, the ISP's router says to your gateway: "Neighbor Solicitation: Do you know how to reach AAAA:AAAA:AAAA:AAAA:BBBB:BBBB:BBBB:BBBB?"
And you want to say back "Neighbor Advertisement: Sure, AAAA:AAAA:AAAA:AAAA:BBBB:BBBB:BBBB:BBBB is known to me – send me his traffic."
And to do this today you need to statically pre-configure that full address into the Linux system. And if it changes, you need to change it. And if a new one appears, you need to ad it. And so on. Oh, and to add insult to injury, you cannot even display a list of which ones you have already configured in the system!!
And thus I offer npd6 as a solution: it runs on the gateway, and requires little configuration. You tell it your prefix and which is the ISP's interface. There are a few optional knobs and levers. Then it runs and automatically responds to any Neighbor Solicitation received from the ISP for a device with your prefix.
Status
The code today is working well. It is easy to build on any typical Linux system. Soon I will package it and offer .debs, RPMs etc. It is highly efficient and low-impact in terms of CPU an so on. Â Also, extensive debug options are built in, to assist if any problems occur.
To get it, please visit the GoogleCode hosting site at: http://code.google.com/p/npd6/ and specifically the code at: http://code.google.com/p/npd6/source/checkout (Subversion) or a tarball at https://code.google.com/p/npd6/downloads/list
If you want to try it out, please do download and build it. If you need help, please ask! Feel free to raise issues via:Â http://code.google.com/p/npd6/issues/list
Good luck!